All
Executive Committee
Trustees
Marketing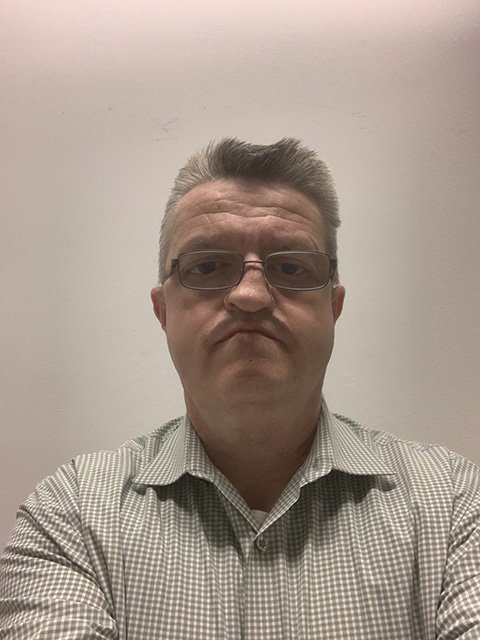 Pat Reidy
Financial Secretary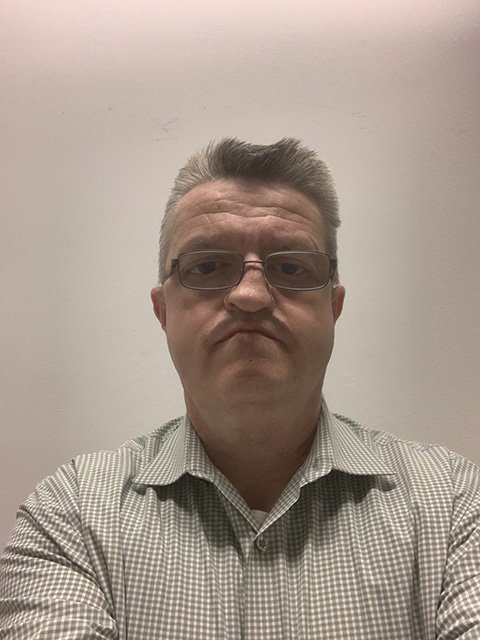 Pat Reidy
Financial Secretary
Updated biography and photogtaph coming soon.
Anton Markola
Newsletter Publisher
Anton Markola
Newsletter Publisher
Anton Markola has over 3 decades of work experience, the majority in high end luxury high-rise buildings. He is an active industry and community participant and volunteer with many organizations and causes. Anton is the recipient of many awards, including 2013 Resident Manager of the Year Award.
Anton is an active supporter and member of the Manhattan Resident Managers Club and is a significant contributor on many levels. In the past he has served as Secretary, Treasurer, Vice President and President of MRMC.
He is AcØ FEMA certified and holder of various technical certificates and diplomas. Anton completed his law degree with honors from UP in Europe, as well as achieving a technical degree with honors from TCI New, York. He is multilingual, fluent in English and several eastern European languages.
In Anton's spare time (on the rare occasion he has any) he enjoys soccer, swimming, and many other sports, especially golf.
Steve Mala
President
Steve Mala was born in Albania. In 2000, after graduating from the Military Academy, he moved to the United States. Steve moved to New York and lived in Queens, where he worked in construction.
Steve's work ethic, industry knowledge and dedication to exemplary service was noticed by one of the developers he worked with. The developer offered him a position as a Resident Manager on one of his properties adjacent to Prospect Park, Brooklyn.  He accepted the position and never looked back. In 2012, Steve moved to the Upper West Side where he became Resident Manager of a 120-unit high rise.
Prior to moving to Manhattan, Steve Mala was introduced to the Manhattan Resident Managers Club and joined on the spot. He became very involved and was appointed as a trustee. Since then he has served the MRMC as the Financial Secretary, Treasurer, Vice President and now the President.
Sevdet Kukaj
Vice President
Sevdet Kukaj
Vice President
Sevdet (Steve) Kukaj is a Resident Manager with over 31 years of experience in the industry. Sevdet served as a Business Agent, Organizer and Grievance Representative for SEIU 32BJ for 10 years before becoming a Resident Manager. During that period, he represented between 2,000 - 4000 union members and over 300 buildings, possessing extensive knowledge of the union contract, the arbitration process and negotiating collective agreements. His experience at the union has allowed him to carefully navigate and deal with all employee and building issues diligently. He also traveled to other states during contract negotiations to help and support fellow union members. Every campaign he was involved in resulted in success to the fullest.
For the past 8 years, Sevdet has worked for Brown Harris Stevens and is currently the Resident Manager at the Galleria Condominiums. Understanding the importance of leadership, management, preventive maintenance, budgeting and knowing how to manage a large team is the key to his success. Sevdet's goals are to keep costs as low as possible, motivate staff to perform at their best and improve the building's overall operations by instituting key initiatives as set forth by the board and management.
Sevdet enjoys traveling, fishing and golf. Most of all he enjoys helping others and making
connections in the industry.
Scott Hudgins
Treasurer
Scott Hudgins was born in Great Falls, Montana but grew up in North Carolina. Shortly after high school he joined the U.S. Marine Corp. At a young age, Scott learned that he was very good at fixing mechanical and electrical things, so after the USMC he went to work for IBM maintaining 29 of their buildings. He also worked on power lines for several years and was promoted to the Shift Supervisor at the power plant.
​Scott came to New York City to help his younger brother build out dance and workout studios that he was opening. While he was here, he met a contractor who offered him a job remodeling high end apartments. That is where Scott met a fellow Resident Manager who spoke about to him about the profession and introduced him to one of the Resident Managers Clubs. This introduction led Scott to becoming a New York City Resident Manager in 2007. He believes that joining the Resident Managers Club was the highlight of his career; where he found guidance, brotherhood, camaraderie and a sense of belonging. Besides the obvious benefits, Scott said it gave him the opportunity to help and nurture younger men in the noble field of Resident Management. He resolutely maintains that he will always be active in the clubs and will always do his best to help a brother in need. It is his conviction that some of the greatest men he has met have been here at the Club and is honored to have them as friends for life.
Ben Flores
Secretary
Updated biography coming soon.
John Szabo
Sargent At Arms and Assistant Financial Secretary
John Szabo
Sargent At Arms and Assistant Financial Secretary
John Szabo immigrated to the U.S. from Budapest, Hungary in 1990, just as the iron curtain started to crumble. When he first arrived, he worked as a commercial warehouse handyman and worked his way up to Superintendent of the facility. A few years later, he received his first residential multi-family building in Queens. Later, he moved to Westchester County to run a 200 unit mixed-use residential/medical building. Currently, John is the Resident Manager of a beautiful 108-unit luxury Co-op on the Upper West Side.
Among all his industry related certifications, he is most proud of his Green Building Operator and Refrigerating System Operating Engineer licenses. Most recently, he obtained the Facility Commander license from the Residential Manager Emergency Response Team (RMERT), which is recognized by FEMA and the Department of Homeland Security.
John has been a member of the Manhattan Resident Managers Club for seven years and has been serving as a Trustee for the past five. He enjoys helping to maintain the great traditions of our premier club. John remains thankful to the MRM Club for giving him what he claims to be a fantastic opportunity to be around great people in this industry. John states, "This club, which we affectionately call 'The Fun Club', has given me a warm welcome from the day I joined, and I always looking forward to seeing my friends and all other industry professionals at the meetings."
John is married for 29 years with one child. In his free time, he enjoys the great outdoors,
water sports and soccer.
Dean Berishaj
Trustees
Dean is a native New Yorker. He began his career in the industry as a building doorman and became interested in building operations. Through taking classes and studying, he earned many certifications and was able to work his way up to a Handyman position and then to a Resident Manager position. For the past three years, he has been the Resident Manager at Windsor Park Condominium in Manhattan, the same building where he began his career 13 years ago. Coincidently, Dean has been a member of the MRM Club since he became a Resident Manager, and accepted a position as a Trustee in 2017. Dean says that even though he doesn't know how to throw a punch, he is a big fan of the UFC.
Fabio Progni
Trustee
Updated biography coming soon.
Brian Purovic
Trustee
Brian Purovic was born and raised in Montenegro before coming to New York to follow in his family's footsteps. His family members, all of whom worked in the hospitality field, encouraged him to pursue a restaurant career. Brian spent 16 years developing his hospitality and social skills in the Rainbow Room, where he served and became acquainted with Hollywood stars and other dignitaries. While he enjoyed catering to customer needs, deep down Brian wanted to apply his skills to the building management field. He launched his new career with Related Management, and for the last 12 years has managed the staff of four different luxury buildings, ranging from the Upper East Side to Park Avenue and Midtown West.
Currently, Brian is managing the Park Imperial Condominium, where he has been able to utilize all the skills and experience he's developed over the years to thrive in the industry and lead his team to provide service at the highest standard.
When Brian isn't hard at work, he enjoys spending time with his family, golfing, and skiing.
Louis Parrilla
Newsletter Publisher
Louis Parrilla
Newsletter Publisher
Louis Parilla is a highly experienced Resident Manager with 37 years of experience in overseeing residential and commercial building operations in New York City.
Most recently, as Resident Manager of The Belaire Condominium - an Upper East Side condominium with 140 apartments and health club - he managed all building operations and renovation projects, while supervising a staff of 15 employees.
Prior to that, hee managed day-to-day functioning and a variety of renovation projects for The Brevard, a coop at 245 East 54th Street, The Rockwood at 20 East 68th Street (rental) and The Churchill at 300 East 40th Street (rental).
Louis has numerous licenses and certifications, and has a wealth of knowledge in the industry. He graduated from Apex Trade School, where his majored in refrigeration and airconditioning. He has taken numerous courses at 32BJ, ranging from Superintendent, Carpentry, Electrical, among others. Louis is bilingual in English and Spanish.
Louis Parilla has been a valued member of the Manhattan Resident Mangers Club since 1986. In 2006, he was awarded Manhattan Resident Manager of the Year. In 2012, he achieved the Lifetime Membership Award. He served as President of the MRMC from 2014 to 2016